Dr. Hellman

Board-certified Dermatologist Dr. Judith Hellman specializes in dermatological surgery, laser surgery, and anti-aging skin treatments. Read Biography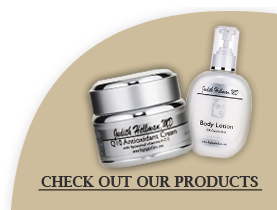 March 17, 2016

Dr. Hellman is kind and very honest. She answered all questions truthfully and explains the possible outcomes of the procedure to ensure its worth your time.
October 27, 2015

Dr Hellman has been my dermatologist for several years and I love her. She has a great personality, beautiful clean office, friendly staff, and great technology.
Less than a month ago

Dr. Hellman is very personable and professional. She took her time with me and listened to my concerns.
October 15, 2015

She's great!! Love her personality and attentiveness. She was also very patient with me. I haven't done any procedures with her yet, but I will tomorrow.
October 15, 2015

the way every doctor's office visit should be...perfect.
Less than a month ago

Dr. Hellman and the staff in the office were all very warm and comforting. I hate going to any doctor and they made me feel like I could go everyday. Quick and efficient, but thorough and attentive. I waited about 15 minutes, but was apologized to after five and assured it would only be ten more minutes.
August 6, 2015

Judith is a highly skilled doctor. You know immediately that you are in good hands. She's relaxed, a good listener, courteous. Besides that she has a very cool staff that attend to your needs without hesitation.
July 28, 2015

Had a very good visit --
July 21, 2015

Very personable, she is a great Doctor. Prompt, polite and well informed office staff are joy to talk to/deal with. Office is clean and the views wonderful.
Less than a month ago

Great, experienced, trustworthy doctor. I appreciate so much the care she's given me, and treating my case individually rather than instantly pushing pills as other derms have. Thank you!
April 30, 2015

She is the best! Competent, caring and cool!
April 29, 2015

I understand why my doctor recommended Dr. Hellman and why she's so well reviewed here. Great bedside manner and Rhoda is very welcoming at the front desk. Minimal wait considering how late in the day the appointment was and I got quick and appropriate resolution to my concerns. I'm pleased to have a new dermatologist and will be back.
Less than a month ago

She's amazing. Finally found my doctor in NYC for dermatology.
Less than a month ago

She was very easy to talk to and answered all my questions. I felt very comfortable with her and she didn't just try to sell me product like a lot of NYC doctors. Very high tech machines. If i could afford it i would get her suggested treatments, I Highly recommend :)
Less than a month ago

Dr. Hellman was terrific. Loved her.

She's amazing. Finally found my doctor in NYC for dermatology.
August 1, 2014

Always friendly and professional.
July 31, 2014

Beautiful office, friendly staff, and the doctor was extremely helpful. I will definitely return.
July 3, 2014

I arrived early. The office staff was professional and friendly and I would recommend Dr Hellman. She did not think my concern about an out of control bump was silly and treated it on the spot. It was removed sent for a biopsy, which I would have requested but she was on it! Thank you Dr Hellman
Less than 3 months ago

Dr Hellman is an excellent dermatologist, very knowledgeable and has a friendly, caring staff. She is great with lasers, and also took care of unwanted moles and lesions for me and really cares about her patients. Her passion is also acne treatments and fillers. She is truly a breath of fresh air in NYC!
January 2, 2014

Excellent cosmetic and general dermatologist, warm and friendly office, great selection of lasers and services. I was very pleased with care and doctor's bedside manner and treatment.
December 31, 2013

professional & friendly reception staff. very clean and well kept office environment with gorgeous view of central park. my visit with Dr. Hellman was not rushed at all and my concerns were addressed.
October 8, 2013

She's very good at what she does. I've been seeing her for 10 years and I've never had a problem. She takes the time to answer all of my questions, which is hard to find these days!
September 26, 2013

She is the best and my favorite Dr.
September 20, 2013

A true professional. I thoroughly enjoyed my office visit with Dr. Hellman. I highly recommend her.
August 2, 2013

Funny and to the point. Great doctor looking forward to seeing her again.

CONTACT US NOW
CONTACT US NOW