Dr. Hellman

Board-certified Dermatologist Dr. Judith Hellman specializes in dermatological surgery, laser surgery, and anti-aging skin treatments. Read Biography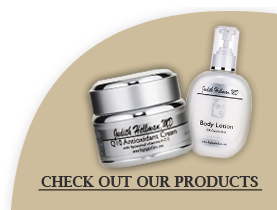 September 20, 2013

A true professional. I thoroughly enjoyed my office visit with Dr. Hellman. I highly recommend her.
August 6, 2013

Great visit. Dr. Hellman was very knowledgeable and gave me great advice, and on top of that, she was very kind. Will definitely be back.
August 2, 2013

Funny and to the point. Great doctor looking forward to seeing her again.
July 16, 2013

Dr. Hellman is exceptional. She is thorough and professional. She explains things to you carefully and gives you all your options. Love her!
July 12, 2013

Dr. Hellman is very friendly and knowledgable. She gave me an effective prescription that cleared up the issue right away. Highly recommended.
July 9, 2013

She became family instantly! The best dermatologist I have graced my presence with! She has the best attitude and advice ever.
January 11, 2013

Very informative- gave me options and was a pleasure to be around personally.
November 20, 2012

Very humble. Listened to all the concerns and the medication started working within a week.
July 31, 2012

I haven't gone to anyone else since moving to New York! She's the best! She and the staff are super warm & friendly, and always make me feel at home!
Less than a year ago

Dr. Hellman was wonderful!

CONTACT US NOW