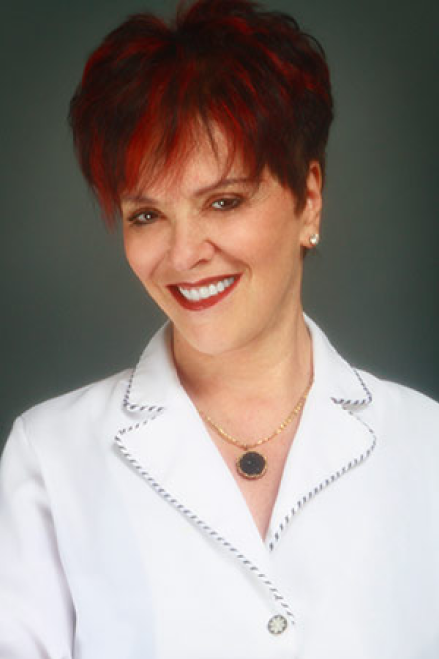 Dr. Judith Hellman
A genuine "people person," Dr. Judith Hellman brings her expertise and outstanding bedside manner to hundreds of New York patients with a wide gamut of aesthetic and medical skin concerns. As an expert in the latest skin technologies, Dr. Hellman has lectured and trained other physicians in international symposiums in Australia, Canada, South Korea, Thailand, India, Israel, and Hong Kong.
Highly regarded board-certified dermatologist, Dr. Hellman practices medical dermatology and also specializes in laser acne treatments, Botox and fillers, and cosmetic radiofrequency and laser devices.
Read More
PATIENT STORIES
"Dr. Hellman, I just wanted to let you know that I am starting to see the results from the laser we did last Friday. My skin is starting to seem smoother and healthier. It is the clearest it has been in several months! I think I will start going without makeup which is very exciting for me. Thanks!"*

– L.A.

"I must congratulate you for doing what no one has been able to do in my life so far. We just came back from Belize, Panama and a quick trip to Miami and I wore sunscreen AND a hat whenever I was in the sun! I don't know if it was because you scared it into me, or that your reasoning appealed to me, but it worked. Thank you."

– Peter A.

"I really enjoy my products! [Green Tea Cleanser, Antioxidant Serum, Hand Cream, Q10 Cream, Body Lotion] I will definitely be back for more. Wish I lived closer (Tuscon, AZ). My best. Thank you."*

– N.H
View All Stories
Our COVID-19 Response
Hellman Dermatology is committed to providing patients with top-quality, safe, and customized care. While COVID-19 has interfered with our daily routines, our staff is dedicated to offering a clean and friendly environment. We are proud to ensure the highest levels of safety, and ask patients to kindly read the safety guidelines below:
Your temperature will be taken in the office. Patients with a temperature over 100.4 will be rescheduled and asked to go see your primary care doctor.
1

We ask that you come alone to your appointment, and wash hands thoroughly upon entering the office.

2

Patients are asked if they have had symptoms of the Coronavirus, recent travel history, or have come into contact with others that have been infected.

3

Waiting rooms are arranged so patients are kept at a safe distance from each other.
4

Staff will thoroughly clean and disinfect rooms, equipment, and materials between each visit.

5

Patients should wear masks while in the office.
Hellman Dermatology is dedicated to putting the health and safety of our patients first. Please contact our office with any concerns.
Schedule A Consultation
For further assistance regarding any of our procedures,
Call Us Today (212) 751-0577