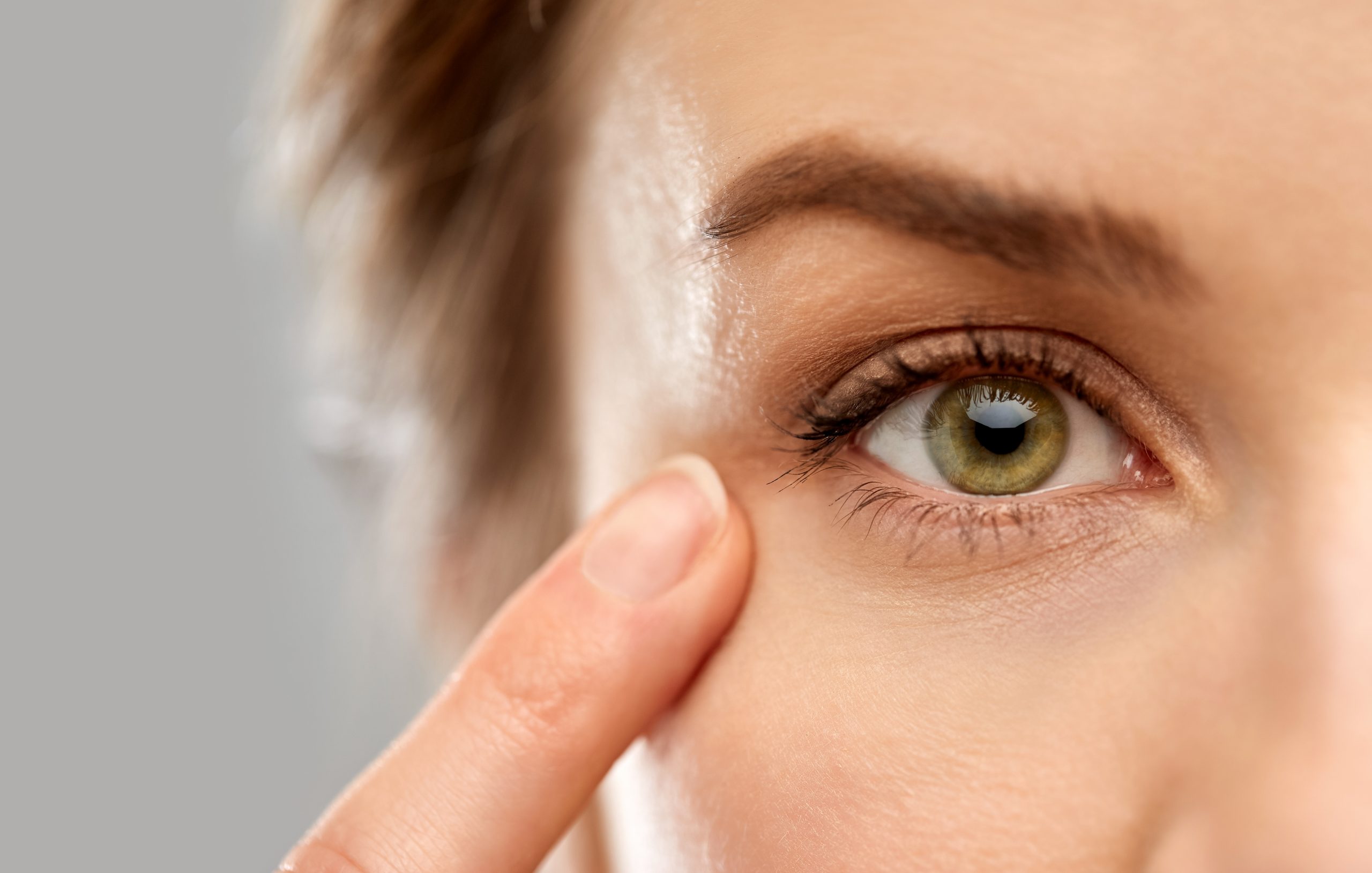 Our eyes are one of the most prominent facial features, which is why they can easily reveal our age. Drooping eyelids, or hooded eyes, are one of the most common signs of aging. Besides giving us a tired look, they may also cause blurry vision. If you're wondering how to get rid of hooded eyes, you're in luck!
Dr. Hellman is a board-certified dermatologist that specializes in medical dermatology, cosmetic fillers and anti-aging skin treatments. In this blog post, she writes about hooded eye treatments and highlights the best ones to address this common sign of aging.
What are hooded eyes?
Over the years our collagen production decreases and this leads to sagging skin in general and hooded eyes specifically. You can tell if you have hooded eyes by examining the crease of your eyelid. If the skin of your eyelid hangs over the crease, you probably have hooded eyes.
Usually, this causes a tired look and you may even look older than you are. Depending on your skin, age and genetics, droopy eyelids may even interfere with your eyesight. As your skin loses elasticity progressively, hooded eyes tend to get worse over the years.
How to get rid of hooded eyes?
Dr. Hellman is an expert in the latest skin technologies and helps clients achieve the best rejuvenating results. In the case of hooded eyes, she recommends two  treatment options to ensure the best results and regain a fresh look.
Say goodbye to hooded eyes with Refirme skin tightening
This treatment is also known as the "lift without a knife". Refirme is a treatment that combines radiofrequency (RF) with infrared (IR) light to lift and tighten the skin. This revolutionary non-surgical procedure creates immediate results which are visible during the treatment, and offers the following benefits:
Combination treatment: Radiofrequency (RF) with infrared (IR)
A lift without surgery
Immediate results
Firmer skin
Long-lasting results
With both non-surgical treatments, the skin is stimulated to regenerate and rejuvenate, causing a boost in collagen production. This will lead to firmer skin even after one treatment and therefore ensures long-lasting results. A series of treatments is recommended to lift your hooded eyelids and regain your youthful gaze.
Morpheus8 hooded eyes treatment
Dr. Hellman also recommends Morpheus8. This innovative remodeling and tightening treatment uses fractional microneedling technology to activate collagen production on a deeper skin level, and features the following benefits:
Combination treatment: microneedling with radiofrequency (RF)
Remodeling and tightening of hooded eyes
Stimulation of collagen
Minimal downtime
Safe on all skin tones
The combination of microneedling and customizable radio frequency (RF) improves the efficacy and makes it suitable for hooded eyes as well.
Schedule a consultation with Dr. Hellman
Do you want to treat your hooded eyes and regain a fresh look? Do you want to avoid surgery and prefer minimally invasive treatments? Board-certified dermatologist Dr. Hellman specializes in rejuvenation treatments and is an expert in the latest skin technologies. Hooded eyes can be treated with excellent non-surgical procedures that provide long-lasting rejuvenating results. Book a consultation today and discover the best treatment to get rid of your hooded eyes.
Written by Dr. Hellman on March 9, 2021