Registration Forms
Please download and fill out the registration forms prior to your visit to BigAppleSkin Dermatology.
Please print them out and fill them out completely. Make sure to let us know how you heard of Dr. Hellman, the name of your primary care and/or referring physician and please be as detailed as possible. Please leave all signatures and dates open; you will fill those out when you arrive in the office.
Fees, Payment and Insurance
All charges including co-pay, deductible and coinsurance charges are due at the time of visit.
We accept Visa, American Express and Master Card, Cash and Money Orders, .
We also offer credit care to patients who need financial arrangements.
If you have health insurance, please be sure to bring your insurance card with you. If we are unable to verify eligibility, you will be responsible for the charges for services provided. Please help us to help you avoid such unnecessary inconveniences.
If your insurance policy requires that you obtain a pre-certification or a referral, you must do so prior to the time of your appointment. Failure to provide a valid referral will result in unnecessary charges. Remember: referrals are your responsibility! Please keep track of your referrals. If you have any questions, our diligent staff will be glad to help. To find out if you need a referral, simply call the Member Services department of your insurance.
After your initial visit, we ask that you notify the office promptly any time there is any change in your contact and/or insurance information. This is crucial so that your insurance coverage can be utilized on your behalf and that we can notify you of scheduling and other changes if necessary.
Payments for cosmetic procedures are due in full at the time of your visit. Please note that cosmetic procedures are NOT covered by the insurance.
We participate in:
1199SEIU
1199SEIU
Member Choice
National Benefit Fund
Preferred Care
AARP
AARP Personal Health Insurance Plan
Aetna
Aetna Choice® POS
Aetna Choice® POS II
Aetna HealthFund® Aetna Choice® POS
Aetna HealthFund® HMO
Aetna HealthFund® Open Access Managed Choice® POS
Aetna HealthFund® Open Access POS II
Aetna HealthFund® Open Choice® PPO
Aetna Open Access® Elect Choice (EPO)
Aetna Open Access® HMO
Aetna Select
Aetna Value Network HMO
HMO
Open Access Aetna Select
Open Choice® (PPO)
Student Health Plans
AmeriChoice by UnitedHealthcare
AmeriChoice Personal Care Plus (Medicare)
Anthem Blue Cross Blue Shield
Blue Card PPO
PPO USA
Select PPO
The Local Choice
Anthem Blue Cross Blue Shield of Colorado
Beech Street
Blue Cross Blue Shield
Blue Cross Blue Shield of Illinois
Basic Blue (Traditional)
BlueChoice
PPO
Cigna
Choice Fund Open Access Plus
Choice Fund PPO
EPO
HMO
HMO Open Access
Open Access Plan
Open Access Plus ONLY
POS
POS Open Access
Preferred Provider Organization (PPO)
Coventry Health Care
Emblem
EmblemHealth Compre Health
EmblemHealth Compre Health EPO
EmblemHealth Consumer Direct EPO
EmblemHealth Consumer Direct PPO
EmblemHealth EPO
EmblemHealth InBalance EPO
EmblemHealth InBalance PPO
EmblemHealth PPO
Empire Blue Cross Blue Shield
Direct HMO
Direct Pay POS
Direct POS
EPO
HMO
PPO
Empire Plan
GHI
GHI HMO
GHI PPO/EPO
Healthy New York EPO
Healthy New York HMO
HMO
New York City Transit
Guardian
Health Net
PPO Choice 30
PPO Choice Saver Select
HIP
HIP Classic
HIP HMO Direct
HIP Prime EPO
HIP Prime HMO
HIP Prime POS
HIP Prime PPO
HIP Select EPO
HIP Select PPO
HIPaccess I
HIPaccess II
Horizon Blue Cross Blue Shield
Horizon Direct Access
Horizon EPO/EPO PLUS
Horizon HMO
Horizon POS
Horizon PPO
MagnaCare
Medicare
Multiplan PHCS
OSCAR Insurance
POMCO
POMCO
POMCO/Multiplan Allied
United Healthcare
Optimum Choice
Optimum Choice Preferred
UnitedHealthcare Choice
UnitedHealthcare Choice HMO/Choice Plus HMO
UnitedHealthcare Choice Plus
UnitedHealthcare iPlan Choice Plus
UnitedHealthcare iPlan PPO
UnitedHealthcare Options PPO
UnitedHealthcare Select EPO
UnitedHealthcare Select HMO
UnitedHealthcare Select Plus HMO
UnitedHealthcare Select Plus POS
United Healthcare Oxford
Alternative Medicine
Basic Indemnity
Freedom Plan (HMO/POS Gated)
Freedom Plan Access (POS Non-Gated)
Freedom Plan Classic (POS Gated)
Freedom Plan Direct (POS Non-Gated)
Freedom Plan Laurel (POS Gated)
Freedom Plan Laurel Select (POS Non-Gated)
Freedom Plan Metro (POS Gated)
Freedom Plan Select (POS Non-Gated)
Freedom Plan Value Option (POS Non-Gated)
Healthy New York (HMO)
HMO Laurel
HMO Laurel Select
Liberty Plan (HMO/POS Gated)
Liberty Plan Access (POS Gated)
Liberty Plan Classic (POS Gated)
Liberty Plan Direct (POS Non-Gated)
Liberty Plan Metro (POS Gated)
Liberty Plan Select (POS Non-Gated)
Medicare (Oxford Medicare Network)
Oxford Exclusive Plan (EPO)
Oxford Exclusive Plan Metro (EPO)
Oxford (Freedom) Metro Plans – Starting January 1, 2016
POS Flex (Freedom Network – Gated)
POS Flex (Freedom Network – Non-Gated)
POS Flex (Liberty Network – Gated)
POS Flex (Liberty Network – Non-Gated)
Standard Indemnity
VNS Choice Select
VPHCS
Ask a question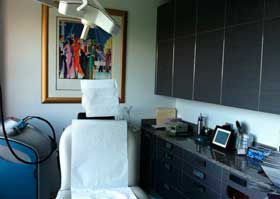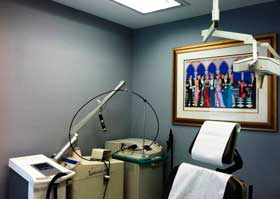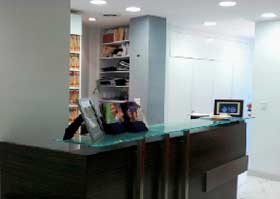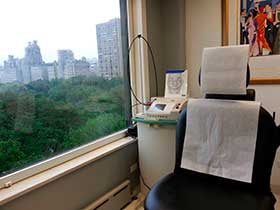 Telephone CallsWe encourage you to call with questions. Our staff is well trained to answer most of your calls, but will forward to Dr. Hellman any calls requiring her personal attention.
Prescription Refills
Prescription refills are handled during office hours, when we have full access to your medical records. Refills are not filled on holidays, weekends, or if you have not been seen for more than six months.
LocationConveniently located on the same block as The Plaza Hotel, Hellman Dermatology is situated directly across from Central Park, near accessible public transportation, shopping, restaurants and movie theaters. Our new office is located on the 10th floor, offering spectacular views of the southern part of Central Park.
30 Central Park South
Suite 10A
New York , New York 10019
Phone: 212-751-0577
Fax: 212-751-0118
Directions
By Subway: Take the N,R,W train to 5th Avenue stop. Take the #4, #5, #6 to 59th St. stop or the F train to 57th St. Take the #1, #9, A, B, C, D to Columbus Circle (59th St.)
By Bus: M30, as well as the Yorkville cross-town bus and the M5 from Broadway reach our office. Please check for periodic changes in bus routes.
By Taxi: Central Park South (West 59th Street) between 5th & 6th Aves.