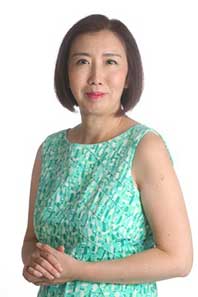 Dr. Cindy Li is a board-certified dermatologist and doctor of osteopathic medicine that specializes in helping patients experiencing hair loss, visible veins, and other cosmetic conditions. In addition to performing traditional procedures like Botox, fillers, and laser treatments, Dr. Li is an expert in hair removal, tattoo removal, treating vascular lesions and leg veins, as well as microneedling.
With over 15 years of practical experience, Dr. Li uses her training as an Osteopath to develop customized treatments for patients who suffer from persistent nail, skin, and hair conditions. She also specializes in torn earlobe repair.
After completing her degree in osteopathic medicine from the Philadelphia College of Osteopathic Medicine in 1993, Dr. Li continued to finish a transitional internship at St. Barnabas Hospital where she earned her board-certification and chief resident honors. During her studies, she participated as a medical researcher at Mount Sinai Medical School and also received the ​American Osteopathic College of Dermatology​ AOCD Daniel Koprince Award for a presentation she delivered on hyperpigmentation.
As an experienced medical researcher and skincare expert, Dr. Li finished her cosmetic fellowship training at UCLA Medical Center. Today, she specializes in finding effective solutions for patients who suffer from nail, skin, and hair conditions. Dr. Li is a voluntary clinical instructor at Mt. Sinai Medical Center and a welcome addition at Hellman Dermatology in NYC.
To learn more about working with Dr. Li, contact Hellman Dermatology and book a consultation today!
Schedule A Consultation
For further assistance regarding any of our procedures,
Call Us Today (212) 751-0577