Say Goodbye to Your Double Chin! Now Offering a FREE Consultation.
Call (646) 760-8344 for prices and mention code "NYC17" to receive 2 treatments for $1000 (when you prepay)
A double chin can make you feel unhappy about the shape or size of your chin, and can detract from your other facial features. One of the most effective treatments for double chin is SculpSure, a non-invasive treatment that is used to treat unwanted body fat. It has recently been cleared by the FDA for use in treating submental fat, which is difficult to lose through diet or exercise alone. Dr. Judith Hellman is a board-certified dermatologist who specializes in advanced body sculpting treatments such as SculpSure. She has been named a SuperDoctor® by the New York Times and is a top patient-rated dermatologist in NYC.
Contact Us Today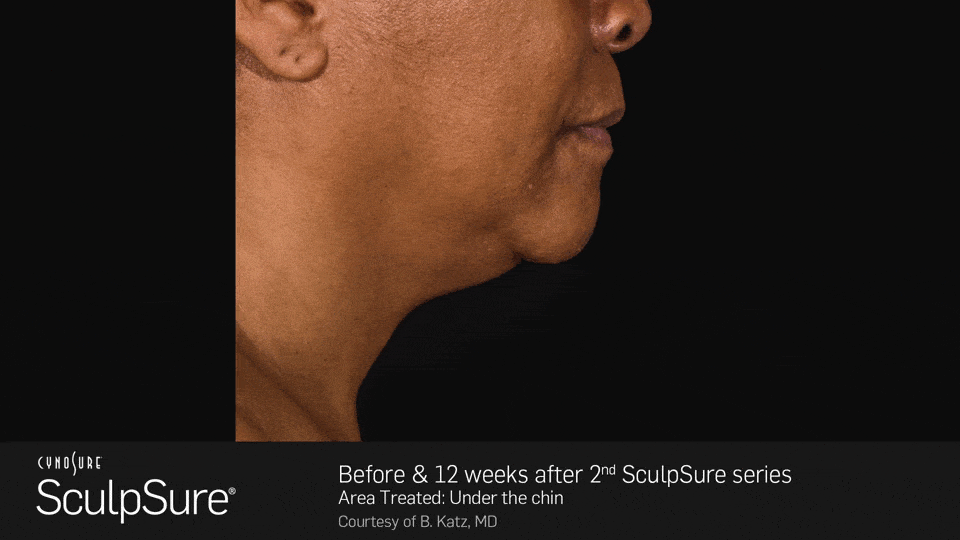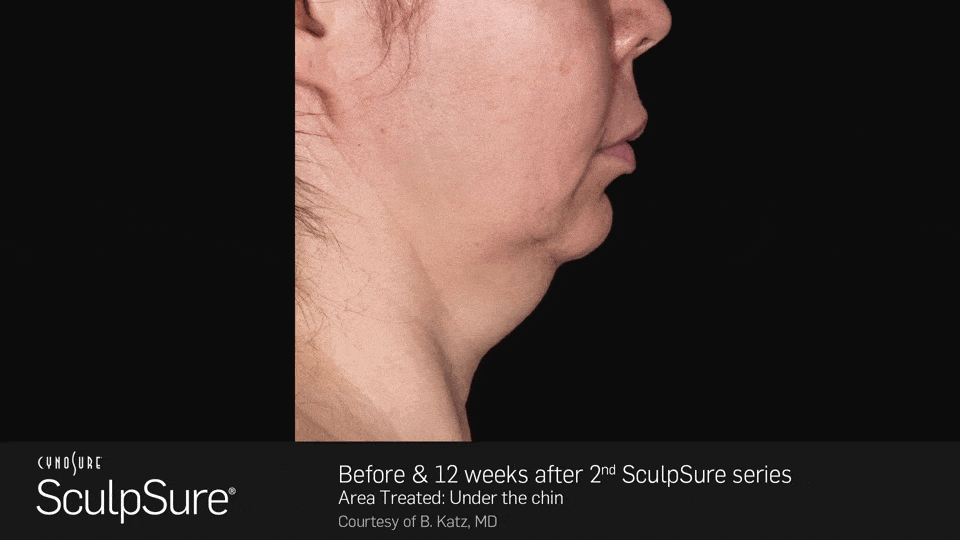 * Results may vary
Can lasers be used to treat a double chin and tighten the neck?
SculpSure is a laser treatment that is a great alternative to necklifts, liposuction, and other non-invasive double chin treatments. It is among the most advanced technologies on the market. The treatment, which was originally used on other areas of the body like the thighs and abdomen, received FDA-clearance for usage on the chin in 2015. It has since become one of the most successful and sought-after treatments that we offer.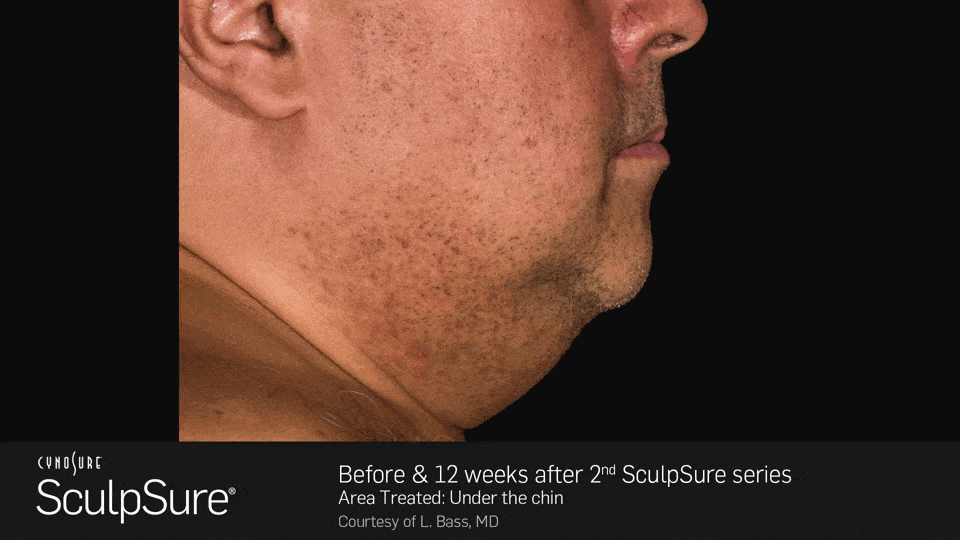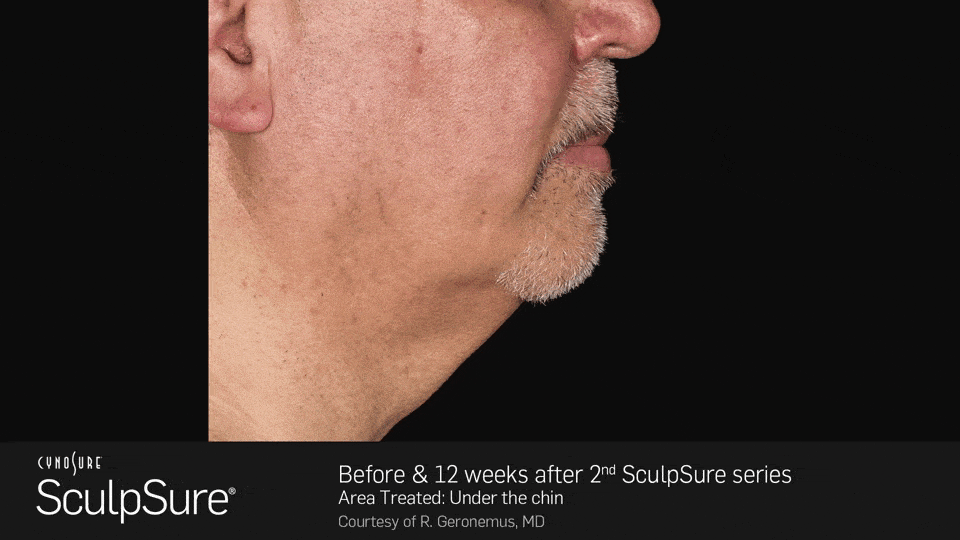 * Results may vary
How does it work?
SculpSure works through laser technology that targets and eliminates fat cells at subdermal level. It is entirely non-surgical and non-invasive, meaning there is no surgery, incisions, scarring, or need for anesthesia. In addition to eliminating unwanted fat, this treatment can also help tighten loose neck skin.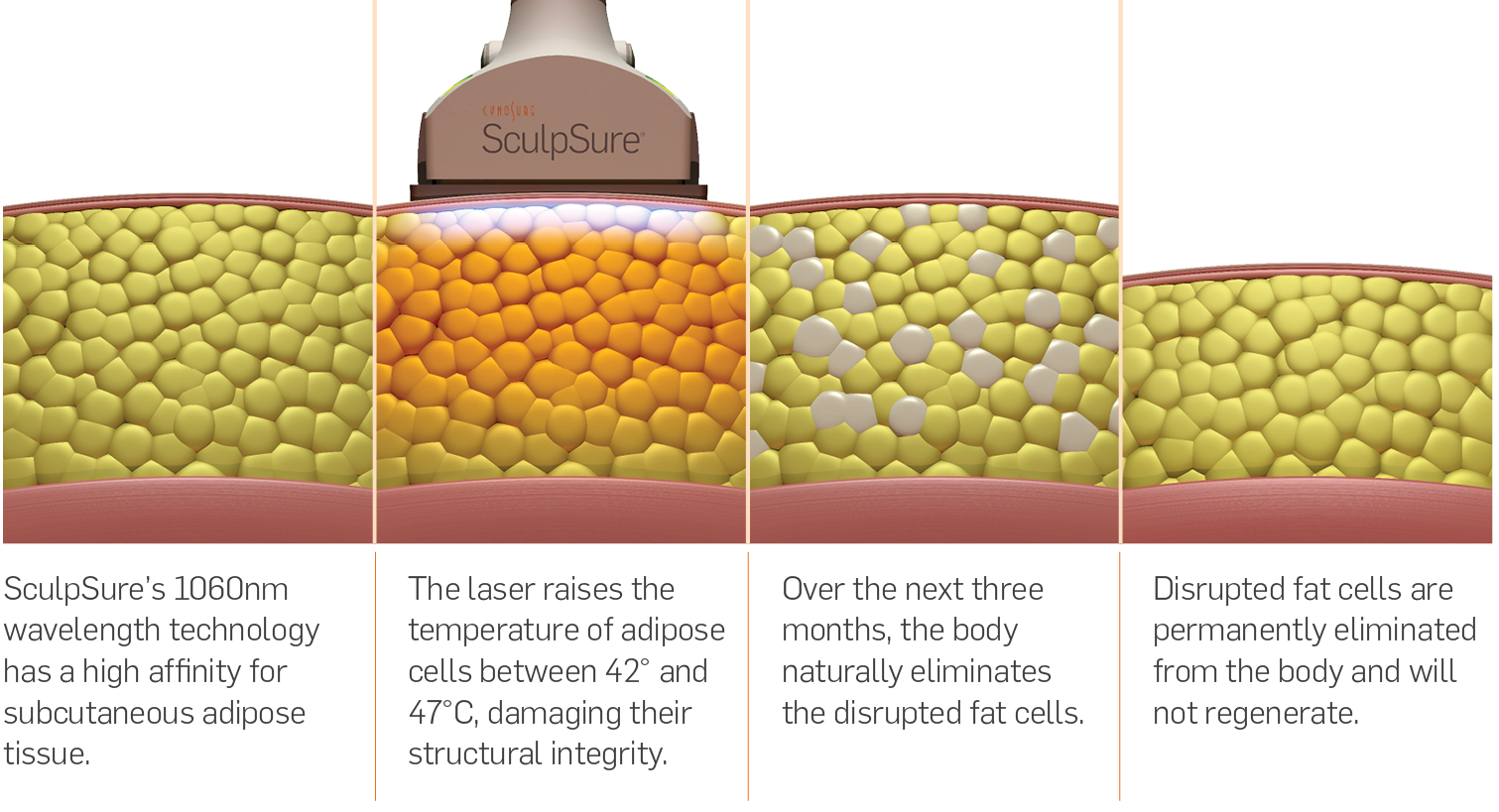 Unlike other methods that freeze fat, this treatment uses a heightened temperature to target the fat under the skin while keeping the surface of the chin cool so there is no chance of any burns or damage to the skin. The body then naturally disposes of the dead fat cells over the next six weeks. After just one treatment, your chin will start to look more contoured as the extra fat is eliminated.
SculpSure
Kybella
CoolSculpting
• 25-minute, in-office treatment
• Removes fat & tightens skin in the neck area
• Expensive treatment
• Requires multiple sessions
• Can result in complications
• Can be painful
• Does not tighten skin as effectively
Why is this treatment best?
While there are other ways of treating submental fat, this laser treatment offers some unique benefits. Below is a chart that highlights some of the main reasons why our patients prefer SculpSure for eliminating a double chin.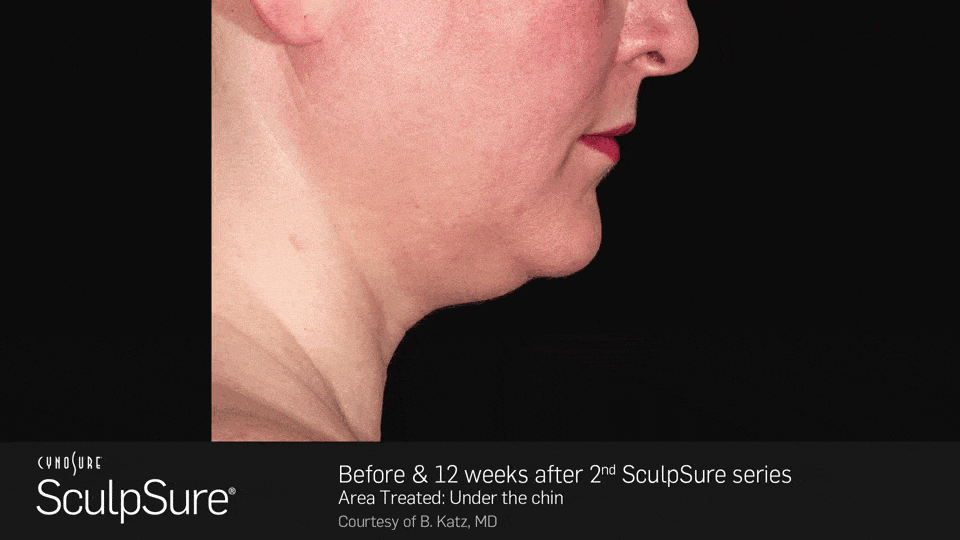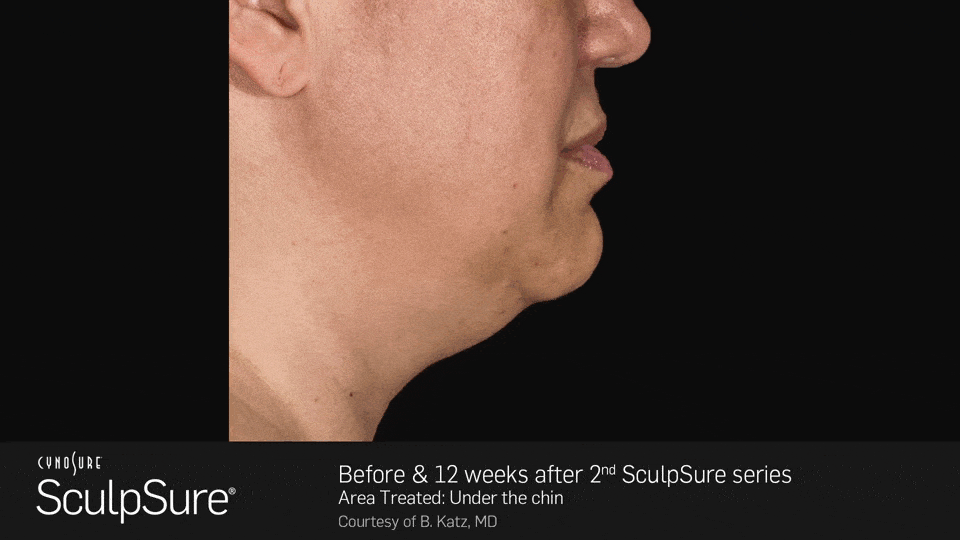 * Results may vary
Your double chin treatment in New York City
At Hellman Dermatology, we make it a priority to offer our patients the most innovative and non-invasive treatments available on the market. We believe that SculpSure has the potential to produce life-changing results and look forward to leading you on this journey to a more confident version of you.
We are located in the heart of Manhattan, directly across the street from Central Park, on the same block as the Plaza Hotel. We invite you to schedule a consultation at our office today to see whether this is a good option for you.
Schedule A Consultation
For further assistance regarding any of our procedures,
Call Us Today (212) 751-0577