Dr. Antonia Kofinas, M.D. F.A.A.D (Board Certified Dermatologist)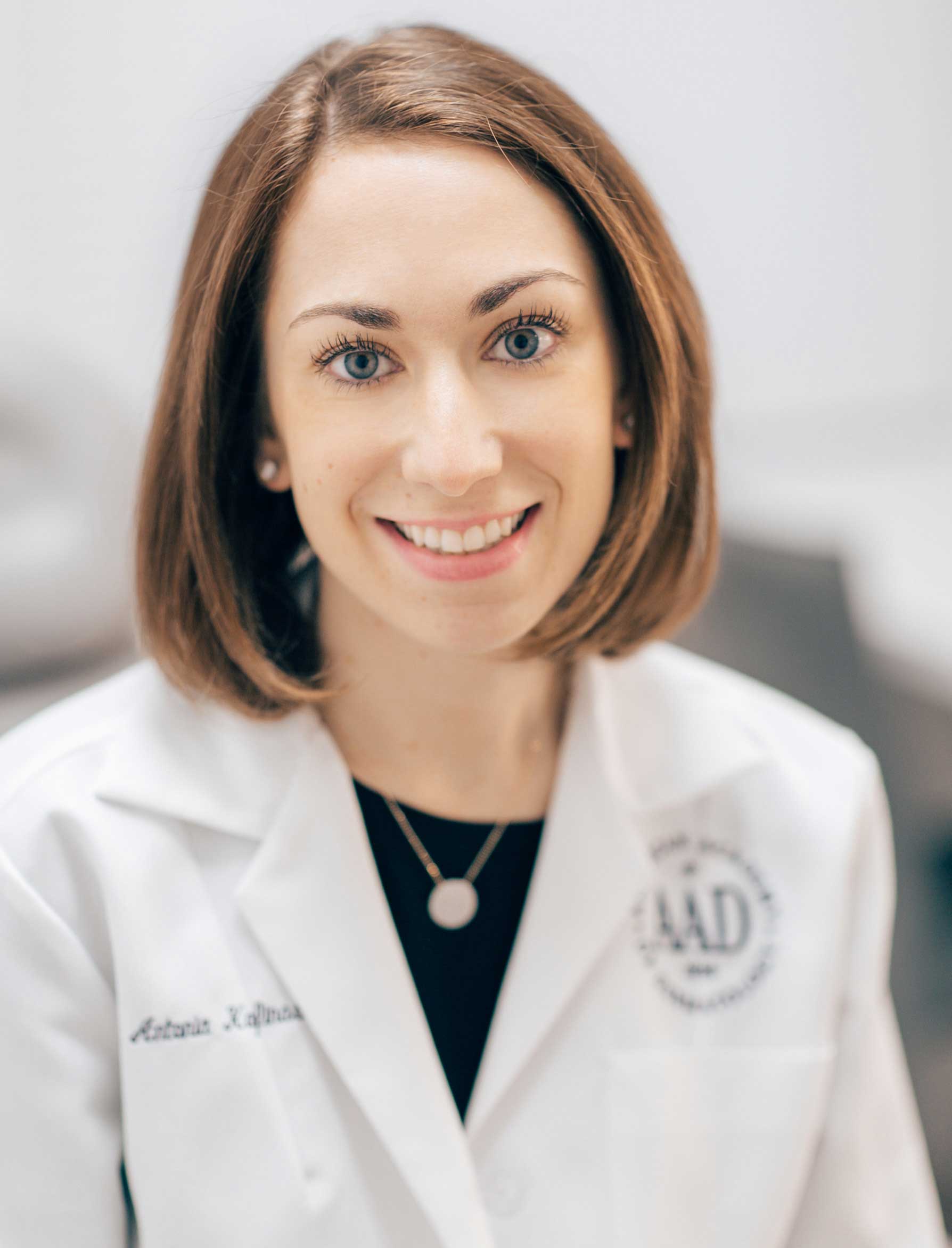 Dr. Antonia Kofinas is a board certified dermatologist treating disorders of the skin, hair and nails. After graduating magna cum laude from the highly selective Seven-Year B.A./M.D. program at George Washington University School of Medicine and Health Science in Washington, D.C., Dr. Kofinas returned to her native New York where she completed an internship in Internal Medicine at Northshore/LIJ Medical Center. She received her specialty training in Dermatology at Stony Brook Medical Center, where she served as chief resident.
Dr. Kofinas treats a wide range of skin conditions and has extensive training in dermoscopy, a non-invasive technique used to detect skin cancer.
In her free time, she enjoys traveling with her husband, cooking, and spending time with her adorable puppy. Dr. Kofinas is also fluent in Greek.
Schedule A Consultation
For further assistance regarding any of our procedures,
Call Us Today (212) 751-0577