Hellman Dermatology Is Now Offering Virtual Consultations!
Good News from Hellman Dermatology about Your Skin Care
We are happy to announce that you will be able to keep your Hellman Dermatology appointments or schedule new appointments through our NEW Online/Teledermatology operations.
You can now have virtual dermatology visits from the comfort and safety of your home!!
Get Started now by filling out this form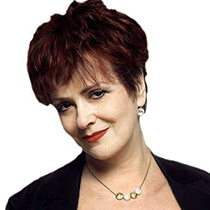 You can also call (212) 751-0577 or email us if you would like to schedule a cosmetic or medical appointment or convert your upcoming in-person visit to a virtual visit. We will use a combination of Zoom, Skype, and cell phone texts/image/phone calls.
As a result of the government mandate, we are also accepting insurance for these online appointments just like your regular in-person appointments.
As you are well aware, our nation is currently facing an unprecedented coronavirus outbreak crisis. As we address the pandemic, patients require access to critical care, even as we seek to slow the spread of the virus and dampen the curve whenever and wherever possible. As Medical Director of Hellman Dermatology, I continue to monitor the situation around the clock with a group of trusted physicians and other health care experts from around the world. We receive the most recent notifications from the Centers for Disease Control and Prevention and local, state, national, and even international authorities.
We are so happy to be available to provide online dermatologic care (and products) to you from the comfort of your own home.
For the past 25 years, the singular focus of Hellman Dermatology has been to provide the highest quality medical care to our patients. Delivering this care is a team effort by every member of the Hellman Dermatology family. Thank you for trusting us with your care.
Sincerely,
Judith Hellman, MD
Medical Director
www.bigappleskin.com
Request a Virtual Consultation
Please fill out the form below and staff member will reach out to you and set a time for your online consultation.